Cynical 7 - The Misadventures of Tris
A downloadable game for Windows, macOS, and Linux
Final Demo Build is out! Changes:

Buttslams
Raining Money
Additional polish!
If you've got some feedback or impressions on the game share them with me in the discussions below, i'll be sure to read it!

Cynical 7 is the story of Tris, a cynical and anti-social failing game developer living in the town of Threeson who has no direction in his life. This game is all about the comical misadventures that befall him! On a more serious note it also showcases the anxiety and depression I went through during my time as a game dev and confronting your inner demons. Fights over pizza, social awkwardness, and even party crashing await you in Cynical 7!
You know how you've always wanted to play a game about the life of a nerd on the verge of a mid life crisis trying to find some meaning in the world but instead only ends up finding an exorbitant amounts of charming comedic ridiculousness? Okay, you probably didn't- but by now you should at least be changing your mind about that.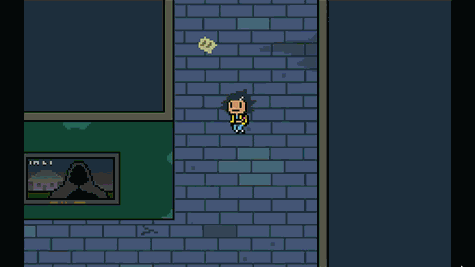 Features

Cynical 7 allows you to:
Flirt excessively
Combat the mental anguish of mid life and impeding male pattern baldness
Try to pick up pizza without getting into a fight (spoiler there will be fights)
Face the fears of public anxiety at social gatherings
Have self deprecating monologues with your own brain at inconvenient junctions
Visit overhyped international coffee chains
Put jerks in their place via a fast paced real time battle system
Ruin Friendships
Make new friendships in place of your ruined friendships
and then ruin THOSE friendships
Face your inner Turmoil
Kickstarter November 1st! If you dig the game be sure to follow on Social Media!
https://twitter.com/tacopizzacats
http://cynical7game.tumblr.com/
Install instructions
Open the Zip and run the EXE, the demo is about an hour long and has no save function in this version so be prepared for this!
Download